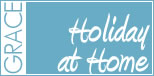 Many do not have as much opportunity for holidays away, but we can enjoy being together as God's people. It is open to all over 60s connected to the church in any way and it is an opportunity to fellowship together informally, share our faith, have fun & eat well.
First 2 days of activities in the church with guest speakers, quizzes, singing, games/activities, devotional times.
Beginning at 10.30 for coffee & biscuits. A hot lunch is provided
Tea & cake at the end, finishing at 3.30
3rd day is a coach outing to a local attraction, including those in wheelchairs. Help provided by the younger, fitter ones.