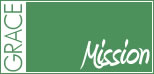 Please join us for our annual Missionary Weekend, 19th-20th November, when we spend time with each other and with our missionaries, as we learn more about their work telling the world about Jesus.
We begin on Saturday at 10.00am with an fascinating morning of discovery, listening to four speakers telling us about God's work.
---
Saturday
10.00am – Coffee
10.30am – Speakers:
Hannah Prior – Envision Programme, France
Aries Loboro – Missionary in the Philippines
Keith Charlton – New GBM Missionary
Daryl and Julia Jones, GBM Mission Director
Our morning's conference will be followed by a hot lunch, to which everyone is invited to enjoy across the road in the Grace Centre.
---
Saturday Evening: Youth Night – 7.30pm at the Grace Centre, including Pizza, Quiz, and Grill a Missionary…not physically grilling them, because that would be dangerous..
---
Sunday
10.30am: Morning Service:
Our Missionary Weekend continues on Sunday morning, with some of our Missionaries.
6.15pm: Evening Service:
Then on Sunday evening, we are very much looking forward to speaking directly to our friend Anthony Green in the church in Arequippa, Peru.
---
We are very grateful to all our visiting speakers for the weekend, and would encourage you to join us, and be encouraged in the work of the Lord.
For directions to Grace Baptist Southport, just follow this link, HERE, where you will find a map and specific information.
---