---
Superheroes!
Its that time again…Holiday Club at Grace!
Our Holiday Bible Club runs this half term on Tuesday 28th May – Friday 31st May.
Four mornings of free fun during summer half-term, for kids from reception through to year 6.
Where?
It's happening at the Grace Centre on the corner of Market St and Princes Street.
When?
It's every morning from 10.00am – 12.15pm. It finishes with an All Age Service on Sunday 2nd June at 10.30am.
Who?
Children from reception to yr 6 are invited to a fun packed morning of stories, games, and craft.
What?
Through the week we'll be meeting Superheroes!
Other details:
Places do not need to be booked in advance.
Children need to have forms completed and signed by parents/guardians for the first morning they attend. This form can be downloaded from our website, here:
Download Registration Forms
The week is free!
If you have any questions, you can send an email through our website, or call the church to speak to one of our Pastors, Stuart or Jonny on 01704 531751.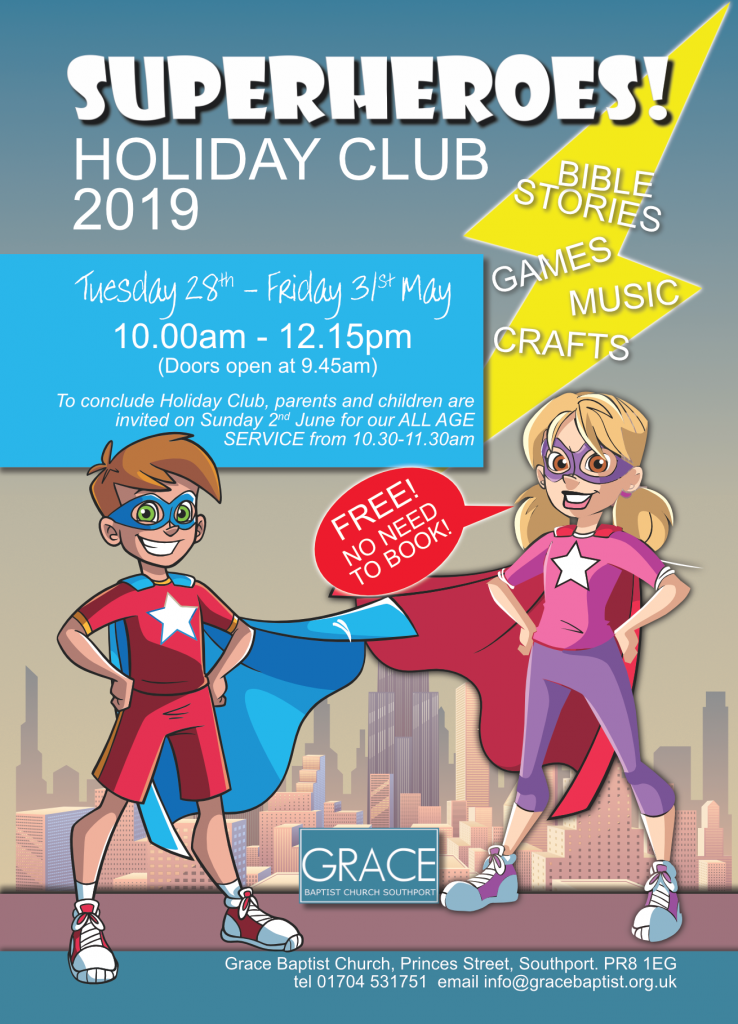 ---